Bass Wall Picture, Lake Home Decor

Bass Fishing wall Picture is beautiful and perfect for your lake home decor, lake cabin or fishing cabin decor.

This high quality made bass wall sculpture is 23" x 15" and makes a great gift.
Made from 100% intarsia wood, no plastics or fillers are used.
Hand painted with amazing detail.
ART9109
Ships in 2 - 3 business days.
Free Shipping, no international shipping.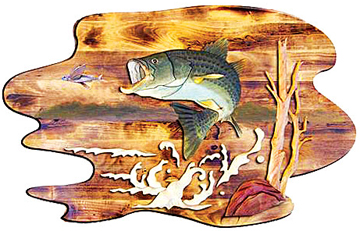 Available with frame, sold separately. $159