Woodcreek Western Horse Bench
High quality horse table bench is perfect for your western ranch furniture and will be a great addition to your western horse home decor.
This horse bench is sure to become a family heirloom and enjoyed for generations.
Handcrafted from solid wood, no veneers or plastic fillers are used.
Clear coat lacquer finish for extra durability.
48"W x 12"D x 18"H
Free shipping lower US 48 states, no international shipping.
Ships in 2- 3 business days, on rare occasions this may be out of stock which will then take 2 - 6 weeks for delivery. You may contact us for availability.
This rustic western bench is also available in moose, bear, deer, elk, eagle, bass fish, moose designs.
See the other Woodcreek Furniture, dining sets, coffee tables, screen doors, chairs, bar stools, sofa tables, etc to match.
FBT505
This bench matches the Woodcreek rectangle or square dining tables and chairs, colors will match.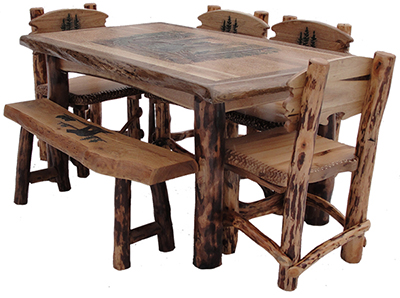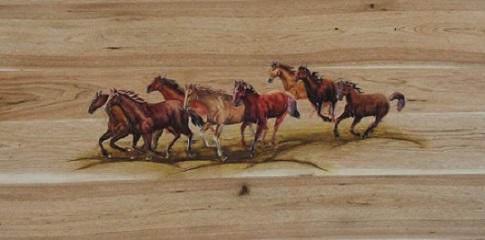 Dining table top.